SCC Mobile Management
Customers can now access local databases on the go with our new exclusive mobile application!
Are you frustrated with receiving calls from employees to come in to the location at the most inconvenience times? Managers and business owners no longer have to be at the location to review transactions and monitor employee actions with this great new addition to your Enterprise system.
This unique product provides the ability to review important customer information, such as customer photo, ID, and check image in real time. Managers and business owners are able to approve or reject transactions as if they were at the location.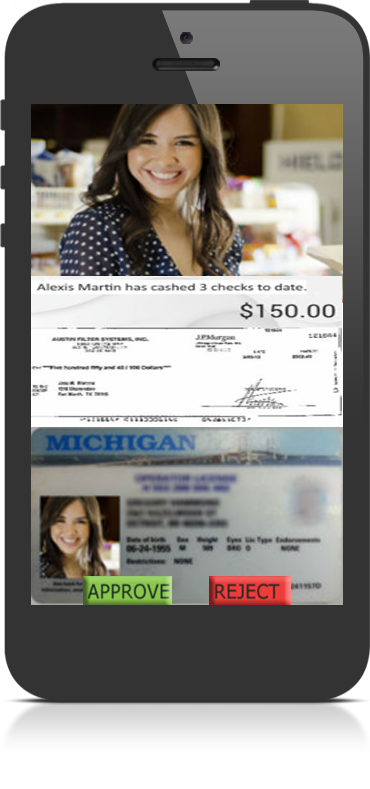 Are you constantly worried about what is going on at your business when you are not there? SCC's mobile management grants you the ability to receive a live camera feed image of your money services station at any time of the day.
This feature allows you to easily retrieve report data from a back office or even at a different location if your information is hosted on a central database either with us or your own servers.
Contact Us
Please let us know how we can help and we will be in contact with you quickly!